[Doujin] (KiKuro) The Married Life of Kise x Kuroko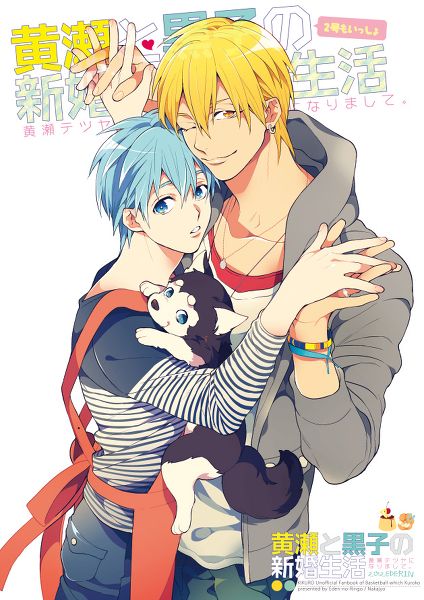 So I'm trying out the whole doujin scanning thing because this is one of my favorite artists and I would like to share it with everyone.  Be warned this is domestic fluff that will give you cavities. 
Major thanks to Cat for translating this when I asked her out of nowhere ;w; <33 
~*~*~*~*You may reblog/link to this post, but please do not repost these scans/translations anywhere and do not use them in graphics/edits~*~*~*~*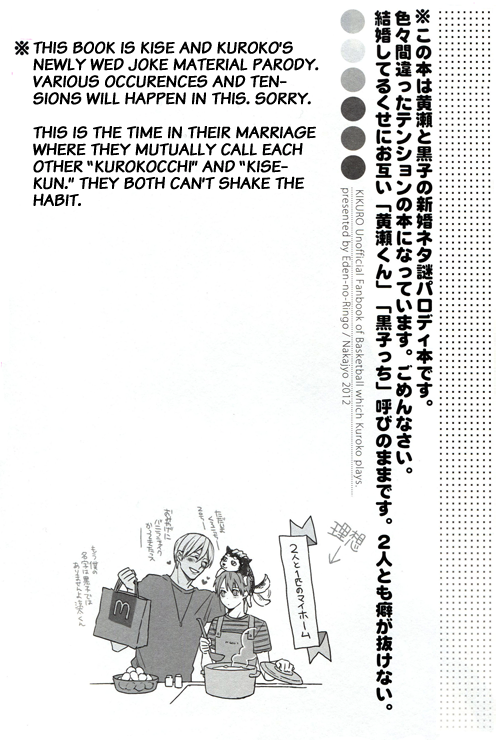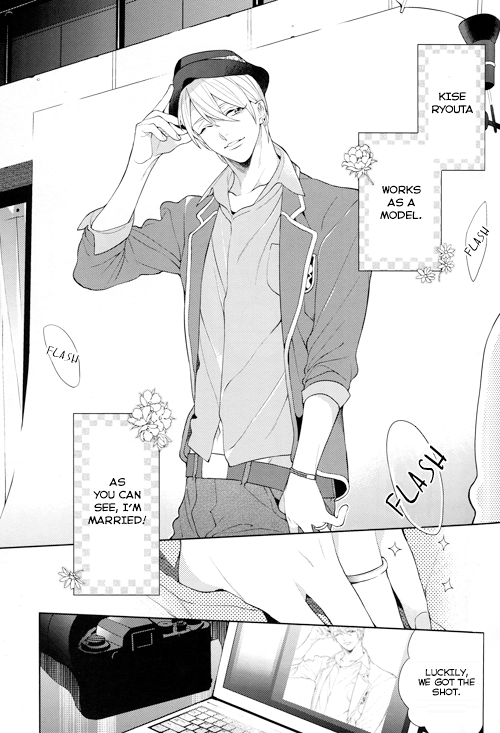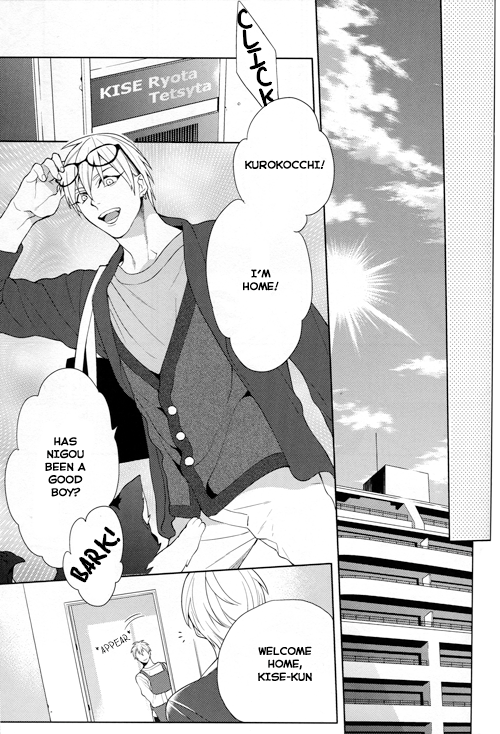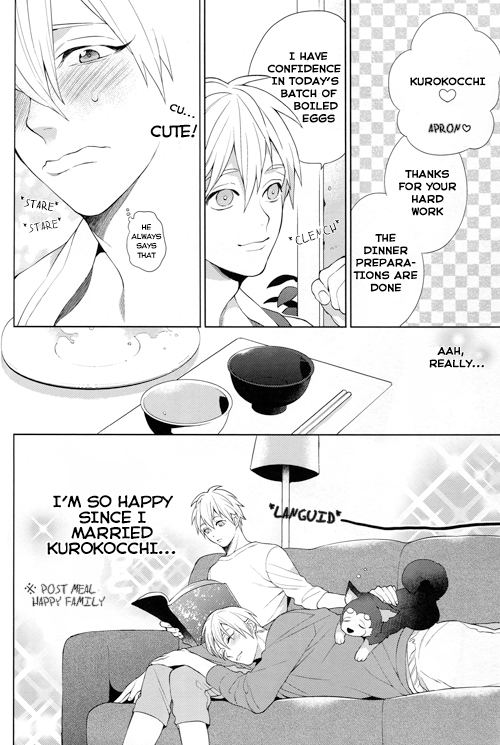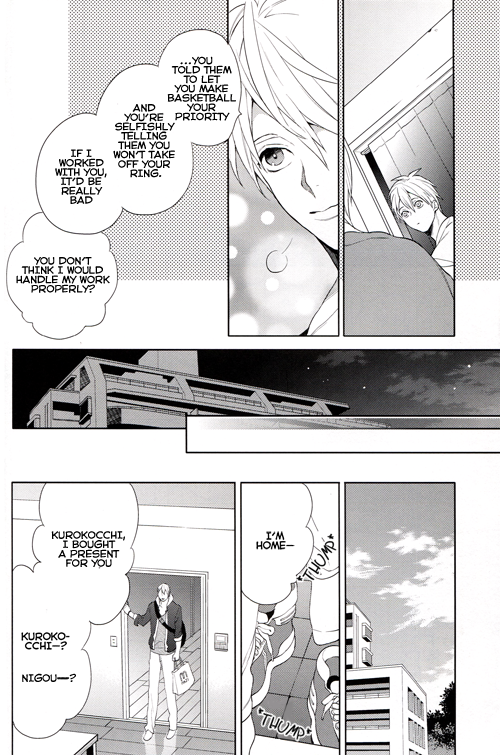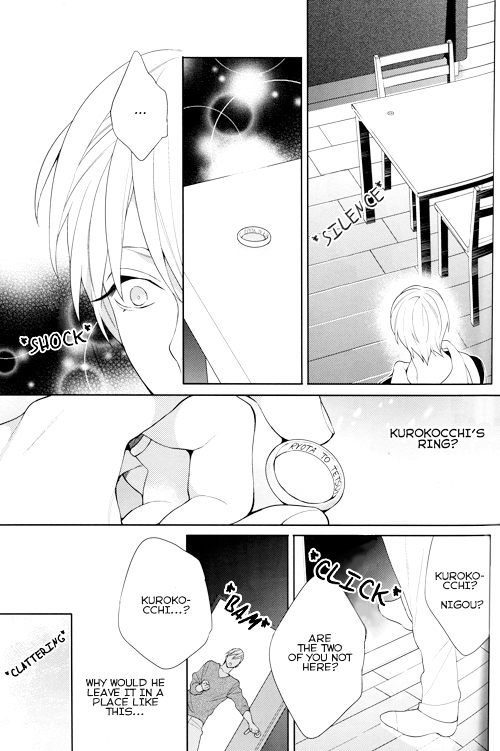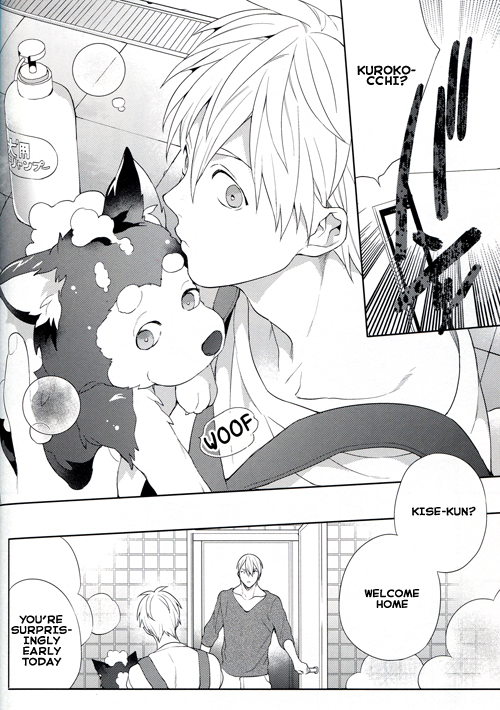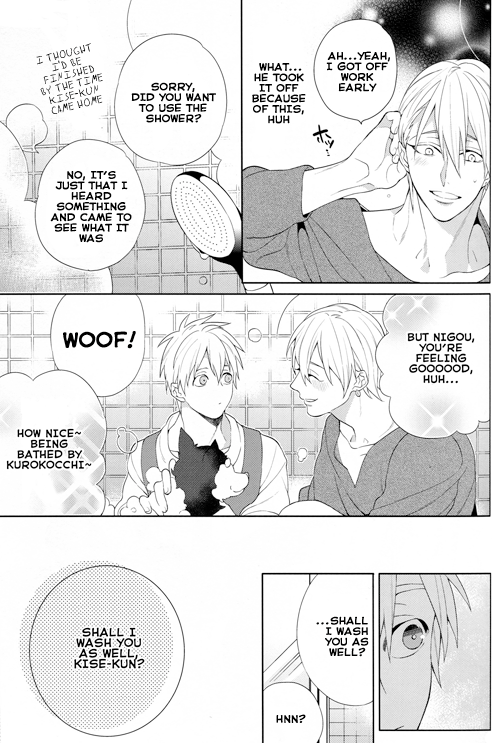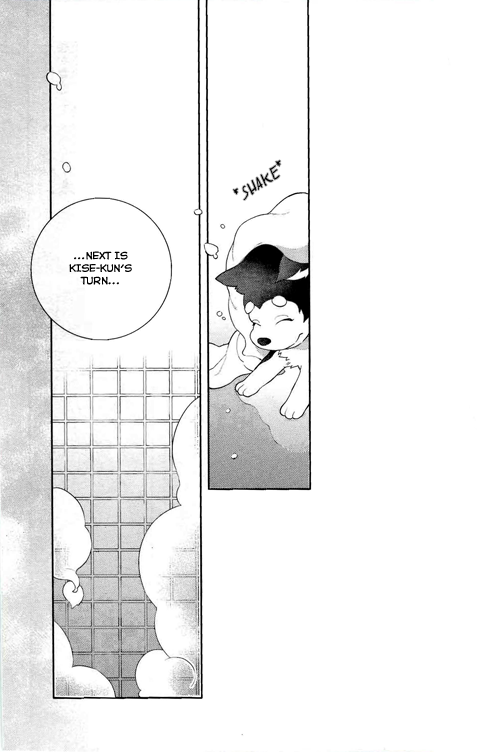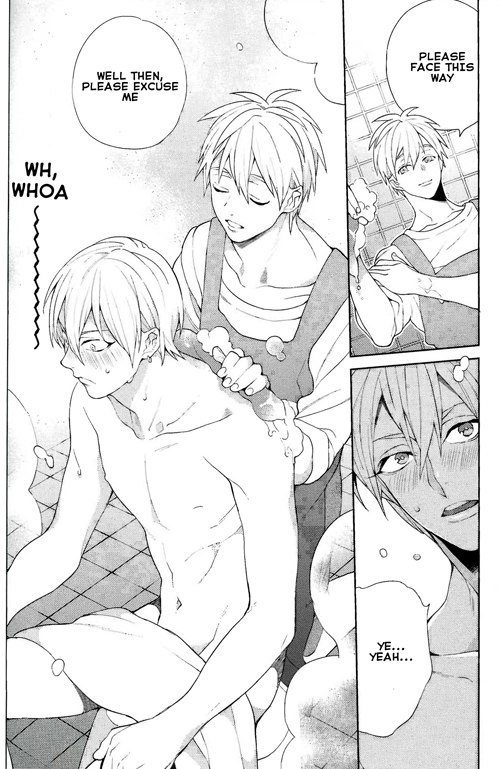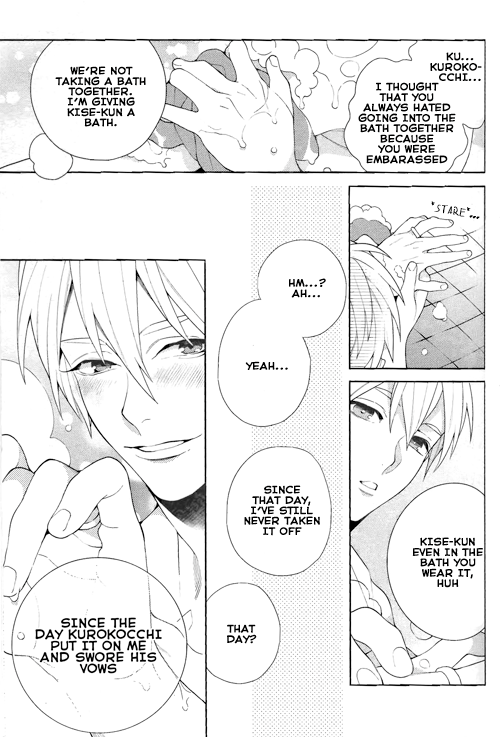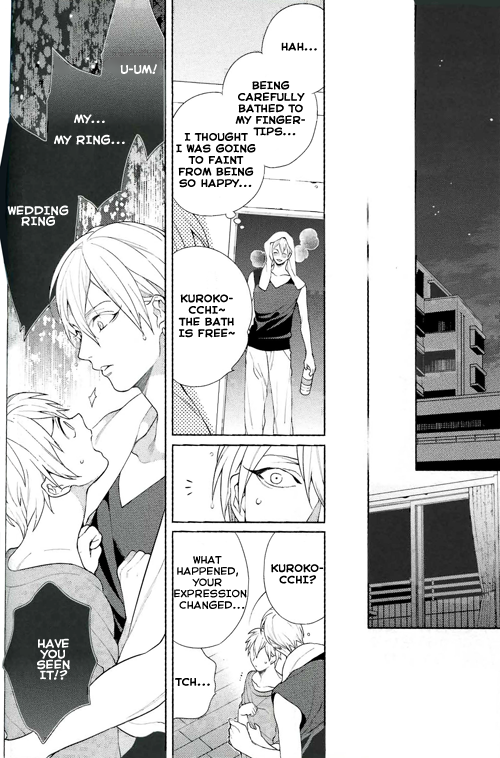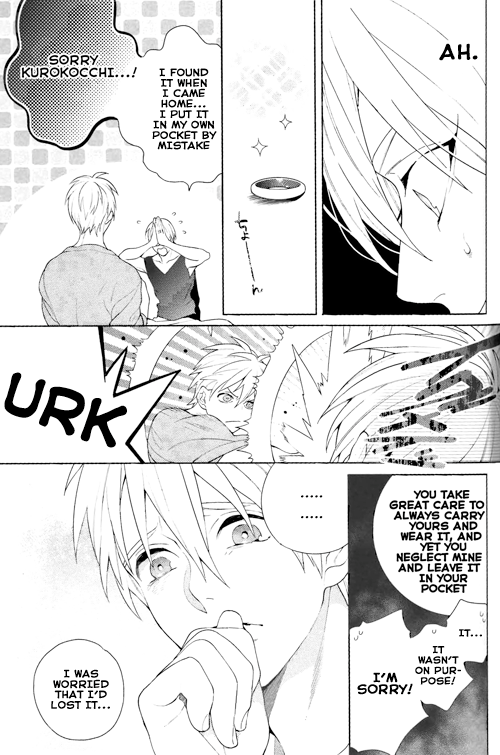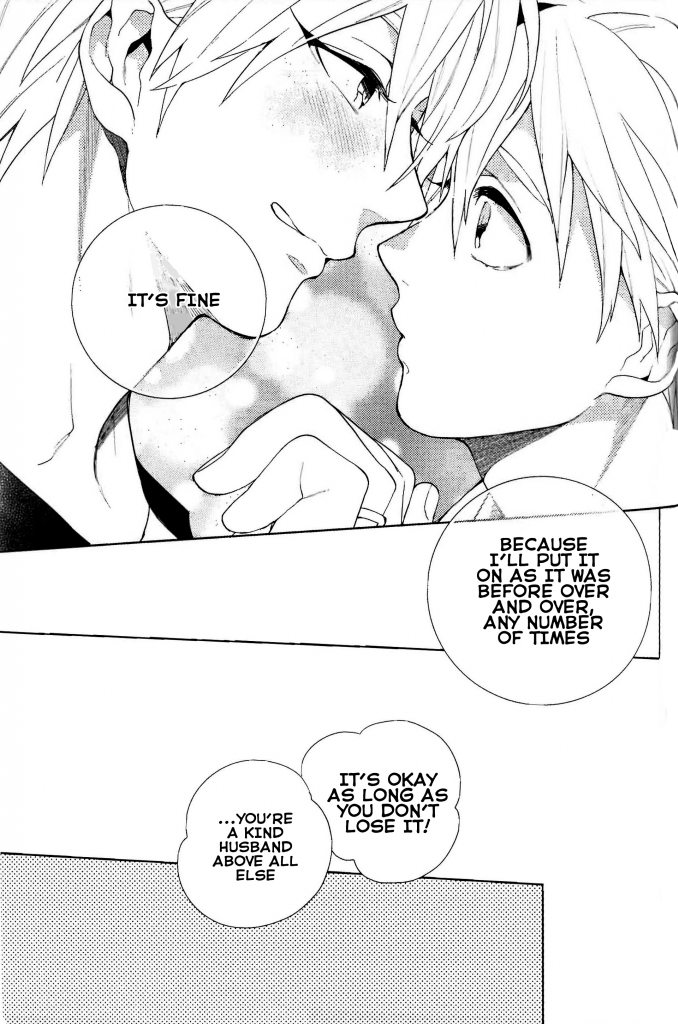 Note: You may or may not have realized that I started getting lazy and stopped translating the sound effects midway through, sorry! (Cat didn't originally translate them, I mostly did them through my limited reading ability and bothering my friends taking Japanese so they may be a tiny bit off). I just wanted to get this out before school started again tomorrow.
When I get some more time, I'll add them in  @u@;;